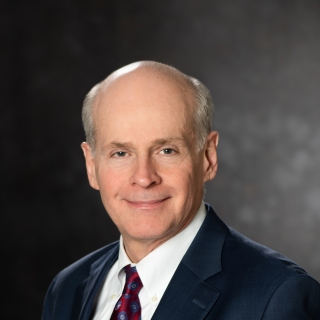 James M. Flavin is principal staff in the Homeland Protection and Air Traffic Control Division at MIT Lincoln Laboratory. Prior to this role, he served as the division head, where he was responsible for research, development, evaluation, and technology transfer for surveillance technology and decision support system architectures spanning air traffic control efficiency, airport surface safety, aircraft collision avoidance, border surveillance, and homeland air defense.
Before his appointment to division head, he was the associate head of the Homeland Protection and Air Traffic Control Division. Prior to that role, he served seven years as the leader of the Surveillance Systems Group, which focuses on the research and development of integrated sensing and decision-support systems for homeland protection and safe operation of aircraft within the U.S. air transportation system.
Flavin joined Lincoln Laboratory in 1986 and worked to develop real-time subsystems for the Terminal Air Traffic Control Automation and the Weather System Processor programs. From 1998 to 2001, he was a member of the Air and Missile Defense Technology Division, working on a Radar Open Systems Architecture for the Kwajalein Modernization and Remoting program. In this assignment, he served a two-year tour at the U.S. Army base on Kwajalein Atoll, first as the site radar modernization integration leader and then as the radar section leader.
Before joining Lincoln Laboratory, Flavin was at AT&T Bell Laboratories, where he worked on the design of adaptive Echo Canceller systems.
He holds a BS degree in electrical engineering from Northeastern University and an MS degree in electrical engineering from the University of Michigan at Ann Arbor.