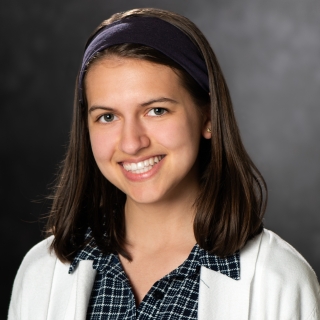 Juliana Furgala is associate staff member in the Secure Resilient Systems and Technology Group. Currently, she is researching secure and recoverable satellite systems. Interested in the pursuit of technology built with security in mind, she aims to develop lasting technology that can stand the test of adversaries, not just the test of time. To lower the barrier of entry into the security field, she has also been involved in a variety of academic and outreach efforts. One such activity was cofounding JumboSec, a student organization at Tufts University dedicated to hands-on cybersecurity exploration and bridging the gap between academia and the professional environment.
During her undergraduate study, Ms. Furgala was a key contributor in two separate teams that placed second in the MITRE Corporation's annual Embedded Capture the Flag Competition, once as a student and once as an intern. This competition is split into a blue-team system development phase, of which she was a lead developer, and a red-team attack phase. The team was prompted to design and implement a secure, complete ATM system with a bank card, ATM, HSM, and bank server components and a secure game console. They received recognition for "Best Writeup" in the former and the "Iron Flag" in the latter, an award that recognizes the team that kept their system secure the longest.
Ms. Furgala received her BS degree in computer science in 2019 from Tufts University. She also minored in history with a focus on global premodern women's history. In 2018, she interned at the MITRE Corporation, where she began her journey of studying satellites. While there, she developed technology to enable GPS receivers to directly communicate satellite information with each other without needing further satellite access, assuming that one receiver has prior data stored.