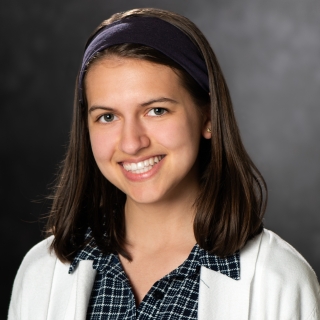 Juliana Furgala is an associate technical staff member in the Secure Resilient Systems and Technology Group. Currently she is researching secure and recoverable satellite systems. Interested in the pursuit of technology built with security in mind, she aims to develop lasting technology that can stand the test of adversaries, not just the test of time. Her recent published research focuses on the needs of embedded and real-time systems.
To lower the barrier of entry into the security field, she is involved in a variety of academic and outreach efforts. One such activity was founding LL EduCATE, a volunteer group dedicated to developing accessible, hands-on courses to introduce middle and high school students to the possibilities of STEM. The first course, an Introduction to Engineering Concepts is available for independent student study as well as for collaborations with educators.
Furgala received her BS degree in computer science in 2019 from Tufts University. She also minored in history with a focus on global premodern women's history. In 2018 she interned at MITRE, where she began her journey of studying satellites. There she developed technology to enable GPS receivers to directly communicate satellite information with each other without needing further satellite access, assuming that one receiver has prior data stored. Furgala is currently pursuing an MS degree in cybersecurity at Georgia Institute of Technology.