Title:
Assistant Division Head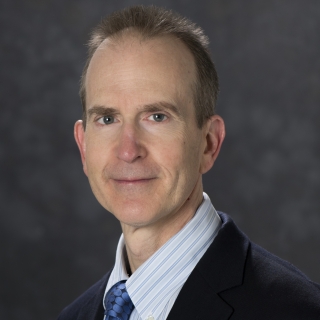 Dr. Keith B. Doyle is an assistant head of the Engineering Division at MIT Lincoln Laboratory. He joined Lincoln Laboratory in 1993 as a technical staff member in the Optical Systems Engineering Group, providing optomechanical engineering support to a variety of programs, including AIRI and EO-1. In 1998, he left the Laboratory for outside opportunities, becoming a partner at Sigmadyne, where he provided optomechanical engineering consulting services and co-led the development of SigFit, an optical system performance modeling software that is currently used by many leading aerospace companies and NASA.
Doyle rejoined the Laboratory as a senior staff member in 2008, making key contributions to several programs. On HUSIR, he analyzed the impact of diurnal thermal variations on RF antenna gain, uncovering issues with the as-designed system, which were addressed by imposing new control requirements. On the Lunar Laser Communication Demonstration program, Doyle's analysis of expected jitter levels was instrumental in identifying the successful flight design. On Program 2017, he served as the deputy program manager, working closely with the Communication Systems Division on the development of a laser communications payload. The technology was successfully transitioned to industry.
He was promoted to assistant group leader in 2009, associate group leader in 2012, and group leader in 2014, all in the Structural and Thermal-Fluids Engineering Group. Doyle led the group in the development of expertise and technology advances in optomechanics, thermal management, aerodynamics, materials, and integrated modeling. Widely recognized for his inclusive leadership, Doyle received the Leadership Award for Advancing Organizational Culture in 2018 at the Laboratory's inaugural CLAS Symposium. He is an active SPIE Fellow with more than 40 technical publications, and he received the SPIE Technology Achievement Award in 2015. He is also the author of the textbook "Integrated Optomechanical Analysis."
Doyle holds a BS degree in civil engineering from Swarthmore College (1988), an MS degree in mechanical engineering from Northeastern University (1991), a PhD degree in engineering mechanics and optical sciences from the University of Arizona (1993), and an Executive MBA degree from MIT (2019).