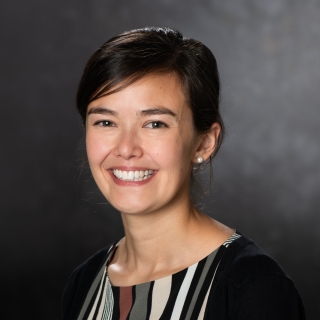 Dr. Lauren Cantley is a technical staff member in the Advanced Materials and Microsystems Group, where she is exploring new methods, materials, and strategies for developing advanced fiber and fabric technologies. Her broader research interests include novel microsystems and microfabrication techniques, two-dimensional materials, microelectromechanical systems, and wearable technologies.
Dr. Cantley has been involved in establishing the Defense Fabric Discovery Center at Lincoln Laboratory and is currently working on developing fiber microsystems for a variety of applications, including soldier health monitoring, chemical agent detection, distributed sensing, and communications.
Prior to joining Lincoln Laboratory, Dr. Cantley received a BA degree in physics from Grinnell College, an MS degree in mechanical engineering from the University of Colorado at Boulder, and a PhD degree in mechanical engineering from Boston University, where she was a National Science Foundation Graduate Research Fellow. As a graduate student, she conducted research on the mechanical properties of two-dimensional materials, focusing on the barrier and transport properties of porous graphene membranes.