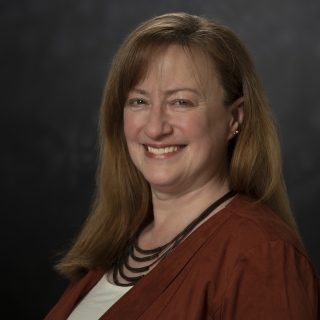 Lauren J. Kessler is a principal staff member in the Lincoln Laboratory Engineering Division. Her focus is on initiatives in verifying and validating complex and autonomous systems; advancing systems engineering and software engineering practices; and furthering mission-specific interdivisional partnerships in autonomy, unmanned systems, and human-embedded systems.
Prior to joining the Laboratory in 2021, Kessler was a member of the technical staff at Draper Laboratory, where she led development in hydrocarbon rig automation, lunar surface systems multilevel autonomy architectures, autonomous precision lunar landing mission management, medical patient complexity research, and verification for the Orbital Express autonomous rendezvous and servicing satellite demonstration system. She focused on researching, architecting, and implementing human-in-the-loop mission- and safety-critical systems, including human-embedded autonomous systems, avionics, wargaming simulations and exercises, and human decision aides for military and medical applications.
Kessler is an Associate Fellow of the American Institute of Aeronautics and Astronautics (AIAA). She worked with the National Academies of Sciences, Engineering, and Medicine, and participated in national-level committees for aviation safety assurance and the Transportation Research Board. Her honors include the 2005 AIAA Software Engineer of the Year award and NASA certificates of achievement. In 2013, she was named a "Woman to Watch in Technology" by the Massachusetts High Technology Council/Boston Business Journal.
Kessler is a commercially rated helicopter pilot, advanced aviation ground instructor, and emergency medical first responder, and she serves in the Civil Air Patrol as an Assistant Inspector General for the Massachusetts Wing. She currently serves on the University of Colorado Aerospace Engineering Sciences External Advisory Board. She holds a BA degree in mathematics and psychology from the University of Colorado and an MS degree in computer science from Boston University.