Title:
Executive Officer to the Director and Chief of Staff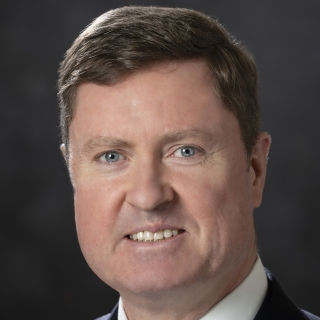 Robert D. Loynd serves as executive officer to the director and as chief of staff at MIT Lincoln Laboratory.
Loynd joined the Laboratory after serving in higher education administrative roles at both Tufts University and the University of Maryland University College (UMUC). At Tufts, he was the director of executive education at The Fletcher School of Law and Diplomacy, responsible for all executive-level, non-degree, and non-traditional education programs. Previously with UMUC, he worked as vice president and director of European operations, overseeing all staff, administrative, and logistical support activities in 16 countries and more than 50 field sites throughout Europe, the Middle East, and North Africa.
A retired colonel in the United States Marine Corps, Loynd concluded his military career at NATO Headquarters in Brussels, Belgium, where he held the position of executive officer for the International Military Staff's Operations Division. At NATO, he also chaired several Military Committee Working Groups, fostering consensus decision-making around the table among 28 Alliance representatives. Prior to NATO, Loynd held numerous operational, staff, and political-military assignments. Operationally, he deployed around the globe as a Marine Corps EA-6B Prowler pilot and electronic warfare squadron commander. As a Marine Corps Russian Foreign Area Officer, he was posted to the George C. Marshall European Center for Security Studies in Germany, with corresponding deployments to Belarus, Ukraine, and the Republic of Georgia. In the Pacific theater, he served as chief of the J-5 Strategy Branch at U.S. Forces Korea in Seoul and Senior Marine Corps Representative to the Territory of Guam. Loynd also served two tours at the Pentagon, first as deputy chief of the Aviation Weapons Requirements Branch at Headquarters Marine Corps and later as head of the Headquarters Marine Corps National Plans Branch. He is the recipient of the Defense Superior Service Medal, the Air Medal with Combat "V", and numerous other military service awards and commendations.
Loynd holds an AB degree from Colby College in Waterville, Maine, and an MA degree from The Fletcher School of Law and Diplomacy at Tufts University, where he was a Commandant of the Marine Corps Fellow.