Title:
Chief Information Officer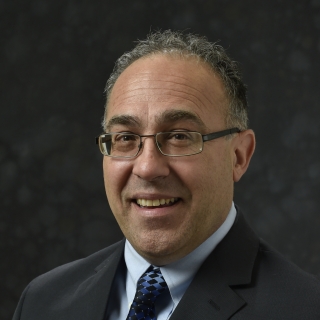 Robert D. Solis joined MIT Lincoln Laboratory as Chief Information Officer (CIO) in 2016. He is responsible for the strategic vision and continued modernization of the Laboratory's information technology (IT). He is partnering with the Lincoln Laboratory Business Transformation Office to focus on enabling the Laboratory's state-of-the-art technology research mission by optimizing enterprise operational processes, modernizing business systems, and empowering the staff's ability to leverage current and future IT.
Mr. Solis has more than 30 years of experience in IT for the higher education and healthcare sectors. Prior to joining Lincoln Laboratory, he was Vice President and CIO for the University of Massachusetts, where he oversaw the enterprise information services provided to the university system's four campuses and medical school. He has served as the senior IT executive on key governing bodies and chaired the UMass CIO Leadership Council. He also served as a board member for the Massachusetts Green High Performance Computing Center, a regional computing resource shared by several universities and institutes; committee member for the EDUCAUSE IT program, an association of higher education IT leaders; and strategic advisor for Blackboard Inc., a market leader in online learning technology platforms. Throughout his career, Mr. Solis has effectively applied his business and technical leadership in transforming and modernizing information services and technology to help organizations achieve success in their missions.
Mr. Solis earned a BS degree in biochemistry from the University of Massachusetts Amherst, an MBA degree from Northeastern University, and an Executive Management and Leadership Certificate from the MIT Sloan School of Management.