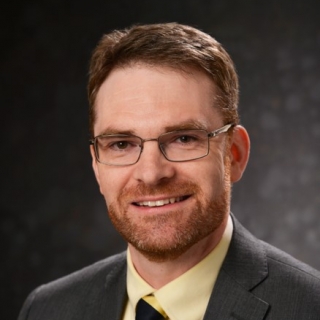 Dr. Tom G. Reynolds is the leader of the Air Traffic Control Systems Group at MIT Lincoln Laboratory. The group develops advanced technologies to enhance the safety and efficiency of air transportation.
Reynolds leads a range of programs that are developing advanced decision support tools and aircraft operations improvements. Examples include tools to help develop air traffic management strategies during adverse weather conditions, integration of commercial space operations into the national airspace system, airport surface congestion management techniques, and optimized profile descent procedures. He is an AIAA Associate Fellow and the chair of the AIAA Aircraft Operations Technical Committee, and has provided expert witness testimony on efficient use of airspace to the U.K. House of Commons Transport Committee.
Prior to joining Lincoln Laboratory, Reynolds worked on the research staff at MIT and the University of Cambridge, and in industry at British Airways Engineering and the U.K. Defence Evaluation and Research Agency. He has authored seven book chapters, 12 journal papers, and more than 50 refereed conference papers. He has won several national awards, including the AIAA Orville and Wilbur Wright Graduate Award, and was a U.K. Fulbright Scholar. He has PhD and SM degrees from the Department of Aeronautics and Astronautics at MIT, and a BEng degree in aeronautical engineering from the University of Bristol in the U.K.