Title:
Director's Office Fellow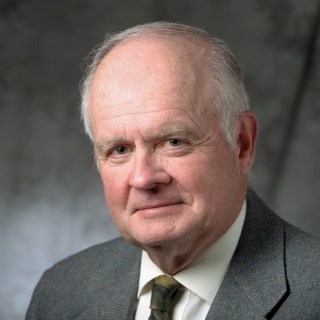 Mr. William P. Delaney is a Director's Office Fellow at Lincoln Laboratory. Prior to this position, he served as Assistant Director of Lincoln Laboratory from 1987 to 1995.
From 1957 to 1970, Mr. Delaney was involved in the analysis and development of phased array antennas, advanced radar techniques, and ballistic missile defense systems. From 1968 to 1970, he was responsible for the installation and operation of the ALCOR missile tracking and signature radar at the Laboratory's field site on the Kwajalein Atoll in the Marshall Islands.
Mr. Delaney has served the Laboratory in group leader and division head positions. In the late 1970s, he founded the Air Vehicle Survivability Evaluation Program, which continues to provide analysis for understanding and predicting the survivability of U.S. aircraft. During 1973 to 1976, he served a tour in the Department of Defense (DoD) with responsibilities for air, missile, and space defense research and development.
Mr. Delaney is a Fellow of the IEEE, a member of the National Academy of Engineering, and a member of several honor societies. Currently a Fellow of the Defense Science Board, he has served on many other DoD studies and advisory committees, including the Air Force Scientific Advisory Board. He is the recipient of civilian service medals from the DoD, the Air Force, and the Navy.
Mr. Delaney holds a BEE degree from Rensselaer Polytechnic Institute and an SMEE degree from the Massachusetts Institute of Technology.