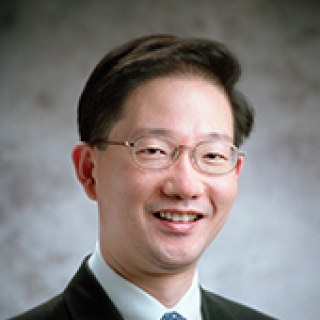 Dr. William S. Song is an IEEE Fellow and a senior staff member in the Embedded and Open Systems Group. Since joining Lincoln Laboratory in 1990, he has been working on high-performance sensor and very-large-scale-integrated (VLSI) signal processor technologies for adaptive sensor array applications. He has developed numerous advanced signal processing algorithms, architectures, real-time embedded processors, and sensor array systems. Recently, he has been working on the nonlinear equalization processor, mixed-signal system on chip, high-throughput low-power VLSI signal processors, and highly digitized wideband sensor arrays.
Song has been the technical director for several programs, including programs on the receiver-on-chip technology, wideband linearity enhancement processor, X-band element-level digitized sensor array, space-based radar onboard signal processor, high-dynamic-range digital receiver, adaptive digital beamformer processor, and miniaturized mixed-signal receiver/processor. He has also designed a series of high-performance special-purpose signal processor integrated circuits for these applications. His accomplishments include 17 U.S. patents, 24 invention disclosures, and 41 publications.
Song received his BS, MS, and PhD degrees from the Massachusetts Institute of Technology in 1982, 1984, and 1989, respectively.