Defense Fabric Discovery Center
The DFDC houses technology to develop advanced fibers and fabrics for defense applications.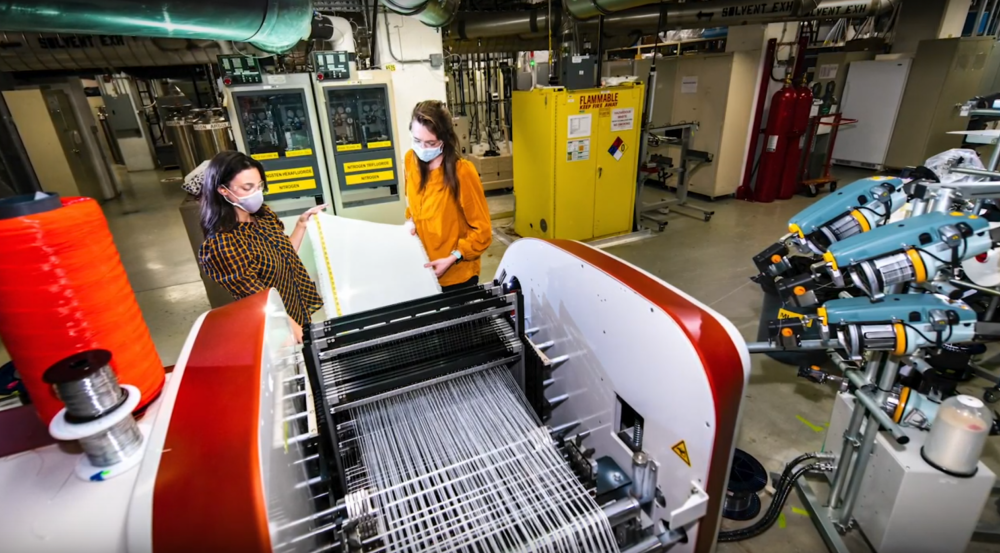 The Defense Fabric Discovery Center (DFDC) is a state-of-the-art prototyping facility that enables our researchers to develop advanced fiber and fabric technology that can provide soldiers with wearable capabilities. The center is equipped to design and produce fabrics with embedded microelectronics, enabling these fabrics to change color, store energy, emit and detect light, monitor health, or facilitate communication. The DFDC has CAD software for modeling the fiber preform that contains the microelectronics, draw towers to pull and spool the fiber, full-garment knitting machines to weave the fiber into fabric, and system integration technology to produce a finished product. The ability to complete all the prototyping steps under one roof will speed up the process of getting finished products to the Department of Defense for operational use. The DFDC was formed in a partnership between the Laboratory, the Commonwealth of Massachusetts, the U.S. Army Natick Soldier Research Development and Engineering Center (NSRDEC), and Advanced Functional Fabrics of America (AFFOA), a nonprofit founded by MIT that is funded in part by the Department of Defense through the Manufacturing Technology Program.