The facility enables us to fabricate, integrate, and test in anechoic chambers RF systems to ensure they will work well in the field.
The facility includes six anechoic chambers, specially outfitted with microwave-absorbing material to suppress noise and provide isolation from external signals that could interfere with system measurements. The chambers allow for antenna, radar cross section, electromagnetic interference, and system tests and measurements over a wide frequency range.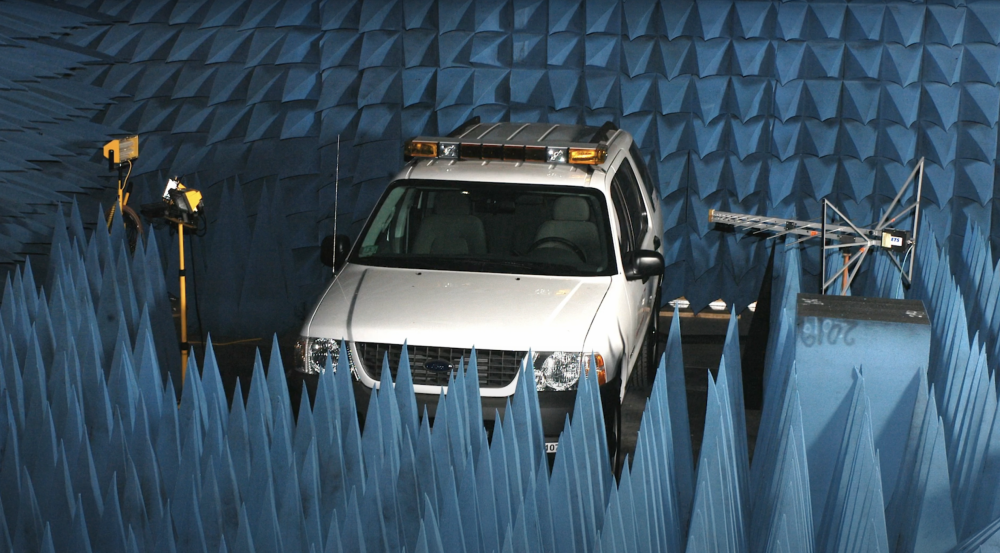 The three largest chambers — the system test chamber, compact range, and large near-field scanner — can accommodate large, heavy objects by making use of an overhead crane or a rolling gantry with a crane to suspend objects in the chambers. The compact range is used for measuring antennas and radar cross section of targets. The large and small near-field scanner chambers are used primarily to test and calibrate phased array antennas containing hundreds or thousands of transmit and receive modules for electronic beam steering. The millimeter-wave chamber accommodates small feed antennas and arrays, while the tapered chamber features an ultrawideband dual-polarized feed for measuring antennas.
The facility also houses a systems integration lab, where staff can work on systems before they are fully tested in the chambers. The facility's rapid-prototyping machine shop has a variety of machining tools to fabricate antennas, target-mounting fixtures, and other mechanical pieces needed to assist in testing. The machine shop also has a high-bay area, allowing for a wide range of mechanical work to be performed on large systems.