Physiological Status Monitoring
New sensors that gather data on a soldier's physiological state can help prevent heat-related injuries.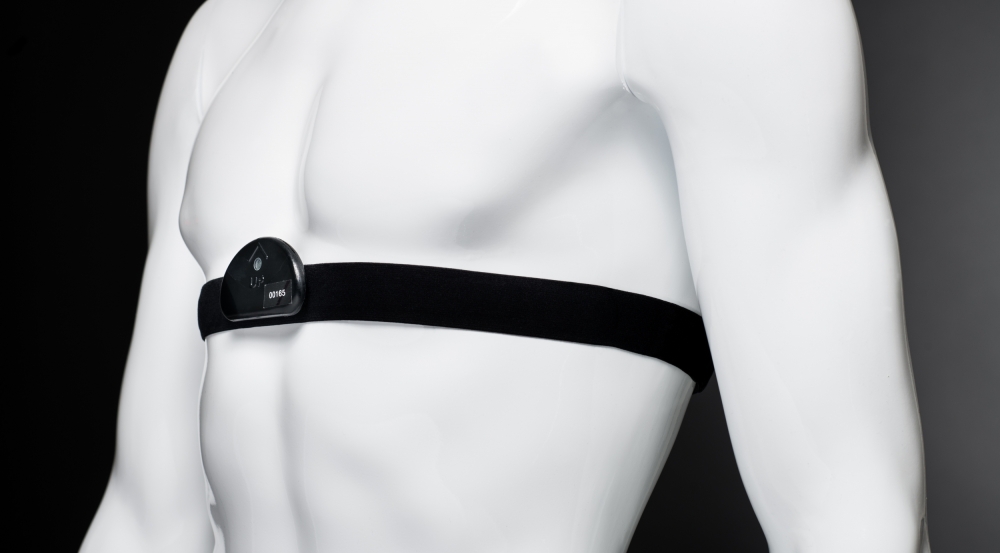 Heat strain poses significant health risks to soldiers, from symptoms like nausea and headaches to more extreme conditions like heat stroke, which can be fatal. To help soldiers avoid these risks, we prototyped a real-time physiological status monitor (PSM) that can indicate when a soldier may be suffering from heat strain. The PSM system, developed in collaboration with the U.S. Army Research Institute of Environmental Medicine (USARIEM) and the U.S. Marine Corps Expeditionary Rifle Squad, helps team leaders identify potential heat sufferers before they are seriously affected.
The prototype system consists of a small sensor hub that is mounted on a commercial heart-rate strap that is worn over the chest. The sensor hub measures heart rate, skin temperature, and body movement, and employs USARIEM algorithms that use those physiological measurements to estimate a soldier's strain index. The hub sends this information wirelessly to a team leader's smartphone, which is modified with a Laboratory-developed communications device approved by the U.S. Army Spectrum Management Office. A smartphone app displays a score of 0–10 on the physiological strain index in an easily understood color-coded format. A red score (a value of 9 or 10) indicates that thermal and work strain are high and that a heat injury may occur if an individual does not take steps to cool off.
The prototype was iteratively developed with feedback from two engineering tests with the U.S. Army Reserve, followed by a 2015 test at the U.S. Marine Corps School of Infantry – East at Camp Geiger, NC. The prototype was also characterized through significant laboratory testing. On the basis of these test results, the U.S. Army directed Lincoln Laboratory to transition the prototype technology to industry to mature as a product. Odic, a company in Devens, Massachusetts, was selected through a competitive process and delivered 120 hubs to the Laboratory in November 2017. A follow-on contract will deliver 180 additional hubs. Together, the Laboratory and USARIEM will test the utility of these devices with soldiers and will collect data that will be used to improve prediction performance.