Multi-Aperture Sparse Imager Video System
An airborne system provides high-resolution wide-area video imagery and onboard data processing to enable real-time monitoring of suspicious human activity.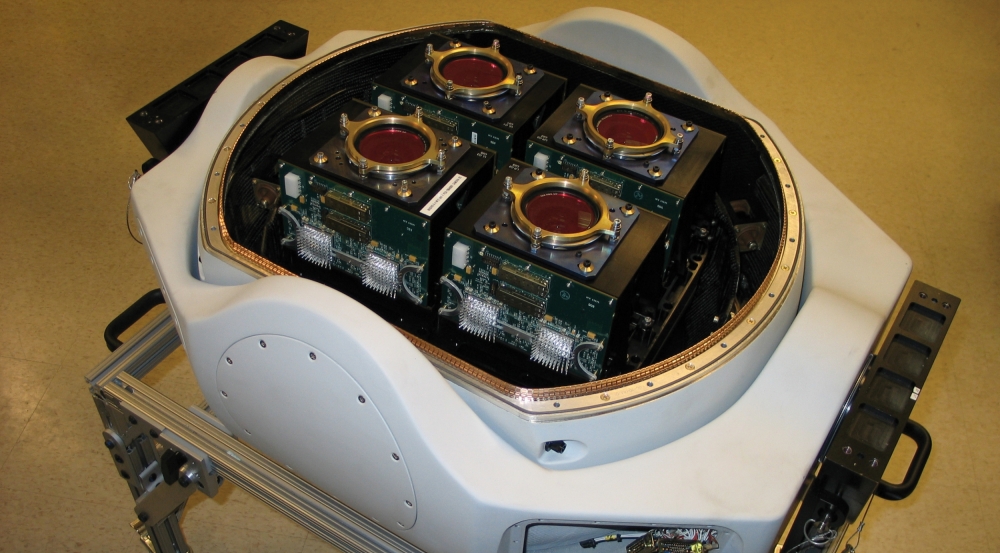 Video imagery can help the military monitor the movements of potential terrorists and adversaries. While wide-area motion imagery (WAMI) systems provide surveillance of a large area over many hours, the high volume and complexity of WAMI data can prevent intelligence analysts from generating timely, useful assessments of human activity that might indicate imminent actions planned by terrorists or insurgents.
To provide high-quality WAMI data and faster evaluation of those data, we developed the airborne Multi-Aperture Sparse Imager Video System (MASIVS) that collects high-resolution (880-Mpixel) full-color video imagery and uses an onboard processor to analyze these data in real time. Our MASIVS processor produces data that an analyst can load into a video viewer to interactively zoom in and out, pan around the field of view, and play backward and forward. Detections and tracking of moving vehicles are overlaid on a map similar to a Google map. In addition, MASIVS maintains a database of the detections and tracks it generates so that analysts can quickly call up the scenes for specific dates and times.