A small satellite is providing imagery of a big swath of near-space.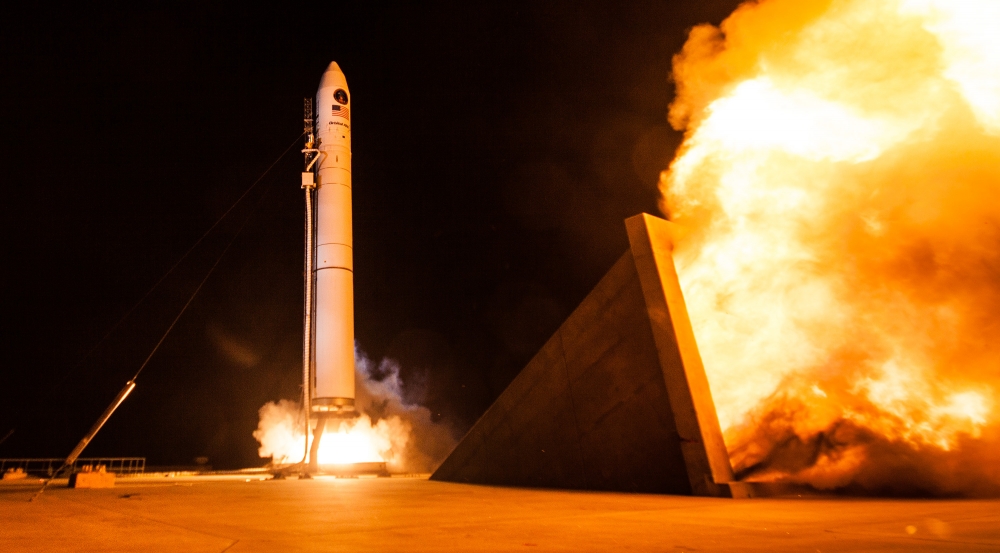 Under funding from the U.S. Air Force's Space Rapid Capabilities Office, formerly Operationally Responsive Space (ORS), engineers from the Laboratory's Space Systems and Technology Division and the Engineering Division developed the ORS-5 SensorSat spacecraft for a 3-year mission to continually scan the geosynchronous belt, which at about 36,000 kilometers above Earth is home to many satellites indispensable to the national economy and security. Since its August 2017 deployment into orbit, SensorSat has undergone a complete checkout process, opened the cover of its optical system, and collected valuable data that will help the United States keep a protective eye on the movements of satellites and space debris in the belt.
The 226-pound SensorSat is small compared to current U.S. satellites that monitor activity in the geosynchronous belt. We designed SensorSat's telescope to use a smaller aperture and no mechanical gimbal. This simpler design and its size make SensorSat a lower-cost alternative to large satellites designed for missions of 10 years or longer. We completed development and testing of SensorSat's satellite structure and cover mechanism, lens optomechanics, telescope baffle, charge-coupled device packaging, electrical cabling, and thermal control in three years, about one-third the time needed to develop and field large surveillance satellites. The adoption of SensorSat-like systems that can be cost-effectively built on short timelines could make it practical for the United States to more frequently acquire new satellites to keep pace with evolving technology.