Undersea Optical Communications
A system that enables robust, long-distance communications between underwater vehicles exploits laser technology.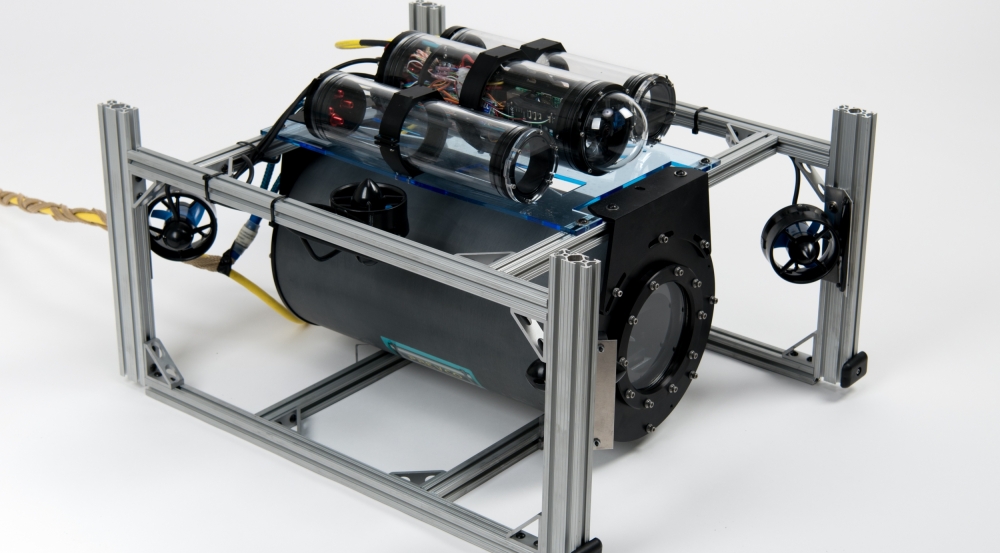 A multidisciplinary research team is developing an optical communication system that uses a laser beam to transmit data between underwater vehicles. High data rates and long range in aboveground communications have been achieved with laser technology, but in undersea environments data rates and range have been limited because the ocean causes absorption and scattering of laser beams, which have typically been transmitted over a wide angle. Our team is exploring the use of a precisely pointed narrow-beam laser to enable fast, long-distance communications between the terminals on submerged vehicles.
Our optical communication system is designed to operate on autonomous undersea vehicles. The challenge in developing this system is compensating for the positional errors caused by conventional navigational systems carried on unmanned underwater vehicles. These systems create signals that can interfere with an undersea terminal's ability to locate and establish a link with an incoming narrow laser beam. We have implemented a scanning function and tracking loops to enable the terminal to lock onto the beam. Our system has been successfully demonstrated in both open-sea and in-pool testing.