Rapid Hardware Integration Facility
The expansive Rapid Hardware Integration Facility houses machines and equipment that enable Laboratory staff to build prototype systems within a short timeframe.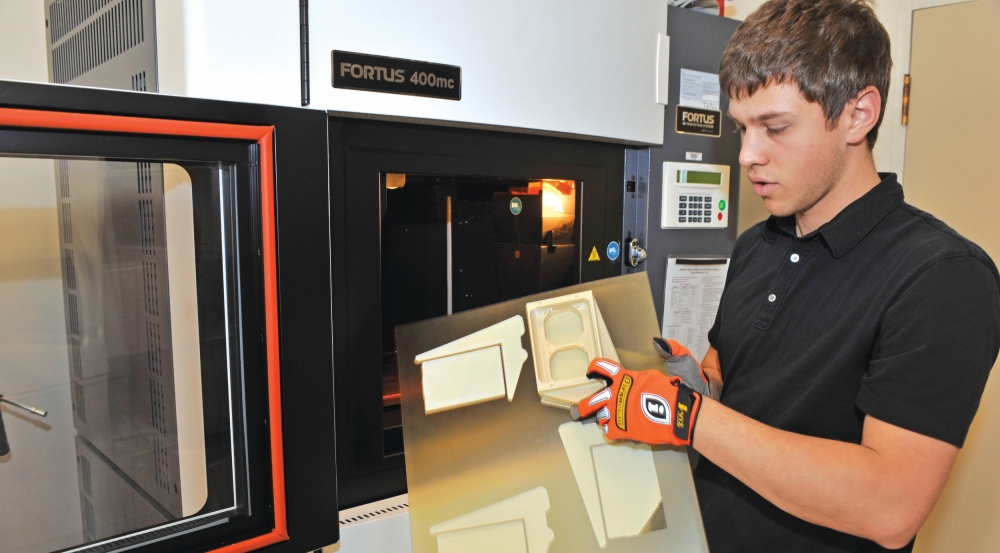 The 3,900-square-foot Rapid Hardware Integration Facility supports the Laboratory's rapid prototyping efforts. Spread over two floors, the facility is divided into different areas for system integration, electronic assembly, additive manufacturing (3D printing), and conventional machining. The fabrication and integration spaces are located close to each other, facilitating collaboration between team members and enabling efficient progress through the design-build-test cycle. The facility can accommodate the development of about five to eight systems, all with concept-to-system delivery timelines of less than 12 months. A machine shop within the facility is equipped with conventional machine tools and numerically controlled milling machines that accommodate a wide range of work piece sizes. Three-, four-, and five-axis numerically controlled machines are available, some with real-time dimensional inspection capabilities.