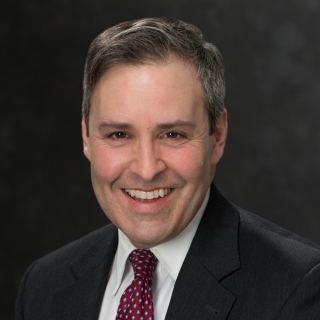 Dr. Edwin F. David is the head of the Engineering Division at MIT Lincoln Laboratory. He joined the Laboratory in 1998 as a technical staff member in the Systems and Analysis Group, supporting the Air Vehicle Survivability program. His research focused on modeling, simulation, and testing of navigation and guidance systems, sensor systems, and directed energy systems. In this role, he supported the Defense Science Board Task Force for the Global Positioning System space segment modernization. He also served as program manager for the Directed Energy Countermeasures Assessment Team.
In 2005, David was promoted to assistant leader of the Advanced System Concepts Group. He led a coalition team in the development of advanced electronic attack architectures and prototypes for countering improvised explosive devices. He later became the program manager for the Radiant Falcon airborne system development program. In 2009, he became the associate leader and later the leader of the Advanced System Concepts Group, which performed systems analysis for a range of problems in ground-based and airborne sensors, chemical and biological defense, and counterinsurgency. In this role, he also supported the government response to the Deepwater Horizon oil spill. He continued to lead that group after its restructuring in 2012 to the Homeland Protection Systems Group, which develops architectures, conducts trade studies, and develops prototypes of end-to-end sensor and analytics systems. He oversaw programs focused on maritime and land border security, air defense and security, and the protection of critical infrastructure, such as ports and subway systems. He also supported a variety of rapid-reaction assessments on emergent priorities, including countering small unmanned air vehicles.
David's interests also include teaching and academic collaborations, particularly for system concept development and systems analysis bridging multiple disciplines in science and engineering.
David earned a BS degree in chemistry from the University of Rhode Island and a PhD degree in physical chemistry from the University of Illinois at Urbana-Champaign.