Title:
Capital Projects Office Program Manager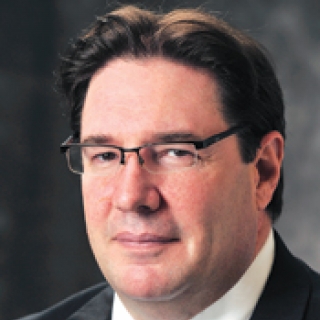 J. Michael Menadue is a member of the Director's Office staff at MIT Lincoln Laboratory, responsible for the Capital Projects Office. In this capacity, he leads teams of architects, engineers, and program managers to develop the Laboratory's long-term program for the modernization of its facilities. Menadue works with both Lincoln Laboratory and MIT legal, financial, facilities, and executive staff to plan and execute major development and real estate initiatives to meet demands of evolving research programs.
Developing the Laboratory's master plan to fit within MIT's broad development initiative called "MIT 2030," Menadue will lead projects such as the development of West Lab, a new facility of primarily laboratory space; the lease and refurbishment of buildings formerly part of the Air Force Research Laboratory on Hanscom Air Force Base; an initiative to configure a new Secure Area Hub; and a feasibility study for future new construction.
Menadue joined Lincoln Laboratory in 2010. He has over 25 years of construction and development experience, having managed large-scale projects at Brigham and Women's Hospital, Boston Medical Center, and the University of Massachusetts Medical Center. He has directed major projects for technical facilities ranging from hospital research laboratories to data centers, to optical manufacturing, laser, and semiconductor laboratories throughout the United States.
From 1991 to 1999, he utilized his background in finance and project management to play a lead role in the legal, financial, design, and implementation phases of more than 75 healthcare and laboratory facilities. He is a past co-chair of the International Facilities Management Association's Healthcare Council, and a past associate member of the American Institute of Architects and the American Society of Healthcare Engineers. He holds BS and MBA degrees from Northeastern University and an MS degree in finance from Bentley University.