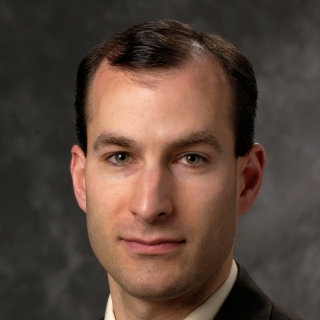 Jeremy L. Mineweaser is a member of the technical staff in the Cyber Systems and Operations Group. He is currently conducting research in analysis and visualization of large heterogeneous datasets for cyber situational awareness.
In 2000, he joined Lincoln Laboratory as a member of the Advanced Networks and Applications Group, enhancing the performance of TCP/IP over military satellite communications systems. He was awarded US patent 7032166, "Method and apparatus for protecting data," for work in 2001-2002 on the application of software-based erasure codes to scalable distributed storage systems.
From 2002 to 2006, Mineweaser was assigned to the Air Force Space and Missile Center. As a member of the MILSATCOM Innovation Center, he helped to develop the Transformational Communications Architecture (TCA), the Transformational Satellite Communications (TSAT) System, and the TSAT Mission Operations System (TMOS). During these assignments, he participated in the development of the GIG Information Assurance Architecture and GIG Technical Foundation, particularly in the areas of IP routing and quality of service.
Mineweaser served as co-chair of the Scalable Adaptive Multicast Research Group in the Internet Research Task Force from 2006 to 2009. He was a member of the R&D100-award-winning team that delivered Structured Knowledge Space (SKS) to operational users throughout the DoD and IC. He has been a reviewer and session chair for IEEE MILCOM.
Mineweaser received a BS degree in computer engineering from Georgia Institute of Technology.