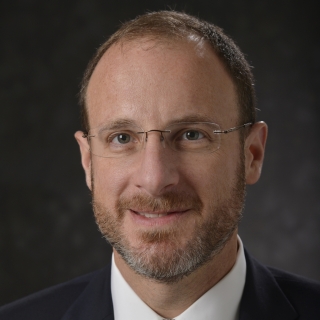 Dr. Kevin P. Cohen is a Principal Staff member in the Air, Missile, and Maritime Defense Technology Division at MIT Lincoln Laboratory. Prior to his appointment to this position, Dr. Cohen was an Assistant Head of the division.
Dr. Cohen joined the Laboratory in 1995 as a technical staff member in the Air Defense Systems Group and focused on the development and testing of electronic countermeasures. From 1999 to 2003, he was on field-site assignment at the Reagan Test Site, where he contributed to the Kwajalein Modernization and Remoting (KMAR) program as the ARPA-Lincoln C-band Observables Radar (ALCOR) test director and Automatic Target Identification System (ATIDS) project lead.
In 2003, he became an Assistant Leader of the Surveillance Systems Group and led efforts to develop and deploy Enhanced Regional Situation Awareness systems in the Washington, D.C., area. In 2006, he became the Leader of the Tactical Defense Systems Group and the program manager of the Air Vehicle Survivability Evaluation program, and oversaw Air Force Red Team system development, field and flight testing, and systems analysis. In 2013, he became the Leader of the Advanced Capabilities and Systems Group and led rapid prototyping activities to develop novel systems for counterinsurgency, counterterrorism, and operations in contested environments. From 2014 to 2015, he served as an Assistant Head of the Intelligence, Surveillance, and Reconnaissance and Tactical Systems Division.
Dr. Cohen holds a BS degree in biomedical engineering from Boston University and MS and PhD degrees in electrical and computer engineering from the University of Wisconsin at Madison.