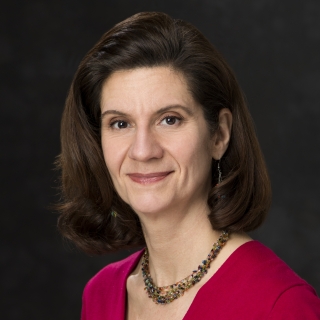 Dr. Livia M. Racz is the leader of the Advanced Materials and Microsystems Group, where she currently leads programs in unusual form factor microsystems that sense and communicate with their environment. Racz has broad interests in materials engineering and microsystems integration, and she leads the Advanced Materials and Processes internal research and development technology portfolio for Lincoln Laboratory.
Prior to joining the Laboratory, Racz held positions at the Charles Stark Draper Laboratory, including technical director and program manager of several programs in miniature electronic systems, leader of the Advanced Packaging Group, and leader of the Microsystems Technologies Division. She has more than 30 years of experience in developing new materials, processes, and integration schemes for miniaturized electronic systems. She has more than 50 publications, patents, and awards in these areas. She has worked at startup companies and has served on the faculty of Tufts University's Department of Mechanical Engineering.
Racz received her SB and PhD degrees in materials science and engineering from MIT and was an Alexander von Humboldt Research Fellow at the Institute for Space Simulation in Cologne, Germany.