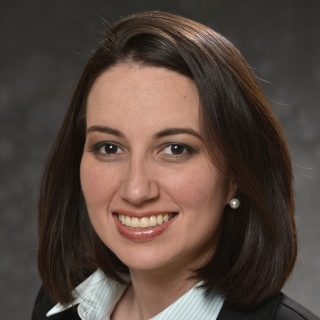 Dr. Mabel D. Ramirez is the Group Leader of the Advanced Concepts and Technologies Group at MIT Lincoln Laboratory. She provides technical leadership of a diverse portfolio of systems and architecture analysis, advanced sensors development, electronic warfare systems, and advanced battle management algorithms with particular emphasis on developing new technologies to address advanced anti-ship missiles and evolving threats to the fleet and surface assets.
Dr. Ramirez joined Lincoln Laboratory in 2010 as a member of the technical staff in the Intelligence Test and Evaluation Group. She was a radar analyst for the Cobra Judy, Cobra King, MMW, ALCOR, TRADEX, SBX, TPY-2, and GBR-P radars. Dr. Ramirez was the technical lead for the XTR-1 Mission Planning and Analysis program and led the efforts in the analysis of XTR-1 radar data in domestic and foreign ballistic missile events. Prior to joining Lincoln Laboratory, Dr. Ramirez was at Raytheon Missile Defense Center in Woburn, Massachusetts, where she spearheaded the RF threat modeling efforts for the assessment and validation of the AN/TPY-2 and SBX advanced discrimination algorithms.
She received her PhD degree in electrical engineering from the University of Colorado Boulder in 2009. She is an alumna of the University of Colorado Boulder Microwave Active Antenna Laboratory which conducts research in collaboration with the National Institute of Standards and Technology's Optoelectronics Division in Boulder, Colorado. She was involved in the development and integration of a Terahertz imaging system for concealed weapons detection. While at the University of Colorado, Dr. Ramirez also completed research in manifold learning and graph theory. She studied dynamical and nonlinear processes, and high-dimensional data classification techniques for applications in automatic target recognition and epileptic seizure prediction.
Dr. Ramirez received her BS (2002) and MS (2003) degrees in electrical engineering from the University of Puerto Rico at Mayagüez. During her MSEE and BSEE studies, her research interests spanned machine learning, statistical signal processing, adaptive filters, and stochastic processes. Her research focused on the design and development of machine learning algorithms and covariance loading techniques to exploit high-dimensional data collected by passive airborne hyperspectral sensors.
Dr. Ramirez was selected as a participant of the 2015 National Academy of Engineering – Frontiers of Engineering Symposium. In 2018, she was selected to be a member of a new National Academies of Science, Engineering and Medicine (SEM) initiative called the New Voices in SEM Network. She is an active member of the IEEE; an alumna of the Conexión Leadership Program; a member of the MIT Lincoln Laboratory Diversity, Inclusion, and Equity Committee; and a member of the MIT Lincoln Laboratory Professional and Community Enhancement Committee. She is also involved in multiple Lincoln Laboratory employee resource groups, including the Hispanic/Latino Network and the Women's Network. Dr. Ramirez is active in Lincoln Laboratory's various community outreach activities and initiatives promoting science, technology, engineering, and math education for K–12 students.