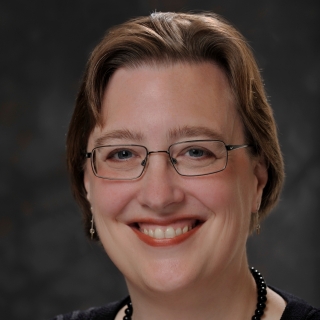 Dr. Martine Kalke is an associate leader of the Cyber Operations and Analysis Technology Group. She is working on cyber resilience for mission systems with a focus on how best to leverage mature technology, lessons learned from commercial practices, and processes to impact security at a system level.
Through 2017, she worked on projects dealing with operations and cyber situational awareness. She was focused on understanding cyber operators' current and future technology needs, working on integrated systems to meet those needs, and creating the decision support tools needed to convey cyber information to decision makers.
Previously at the Laboratory, she has worked on ballistic missile defense algorithm development and evaluation; system architecture for the Missile Defense Agency while stationed in Washington, D.C.; and intelligence, surveillance, and reconnaissance advanced analytics algorithm development and evaluation.
Kalke received a BA degree in physics from Carleton College in 1994 and an MS degree in physics from Indiana University in 1996. In 2002, she received her PhD degree in condensed matter physics from Indiana University with a thesis on computational condensed matter physics.