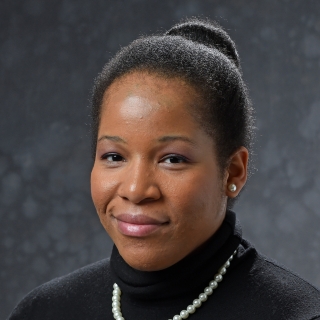 Dr. Melissa Alyson Smith is an assistant leader in the Advanced Materials and Microsystems Group, where she is exploring new methods and strategies to build highly capable microsystems and nanoscale devices for a broad range of applications. In addition to these activities, her broader interests include semiconductor materials and devices for flexible MEMS and other large area applications.
Prior to joining the Laboratory, Smith worked at IBM Microelectronics, where she worked in process development for epitaxial thin films. While at IBM, she developed processes for the embedded DRAM at the 14-nm technology node, Silicon Germanium on Insulator (SGOI) substrates, and developed Fault Defection and Classification models for process control. She has additional industry experience in materials testing, characterization, and processing through internships at Deere & Company, 3M, and Xerox Corporation.
Smith demonstrated the first high-voltage thin film transistor based on an organic semiconductor for widely distributable and flexible high-voltage electronic systems. She is the inventor or co-inventor of seven patents and several other intellectual property disclosures. While at IBM, she earned a First Plateau Invention Achievement Award and a First Patent Application Award.
Smith received her PhD degree in materials science and engineering from the Massachusetts Institute of Technology and her BS degree in materials science and engineering from the University of Illinois at Urbana-Champaign.