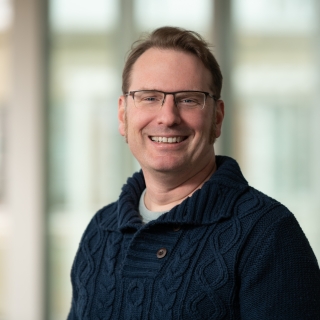 Dr. Nicolas Malyska is an associate leader of the Human Health and Performance Systems Group. In his current position, Malyska leads a portfolio of technologies related to augmenting human audition, quantifying and mitigating the effects of blast and high-intensity sound, and applying artificial intelligence to language-learning technology. He is also deputy lead of the Laboratory's internal biomedical investment portfolio, which encompasses biotechnology systems, diagnostics, and human performance, as well as cross-cutting technologies in engineered biosystems, sensing, and artificial intelligence/machine learning.
Prior to this position, Malyska held staff and management positions in the AI Technology and Systems Group for 12 years, where he led a portfolio focused on speech-signal processing applied to automatic speaker, dialect, and language recognition problems, as well as to the analysis of mental state for biomedical applications. He also led the Laboratory's efforts on significant government test and evaluation activities in the areas of automatic speech recognition and cross-language information retrieval systems, and led the development of test beds for the operational testing of machine learning systems.
Malyska holds a BS degree in both computer engineering and electrical engineering from the University of Florida, an SM degree in electrical engineering and computer science from MIT, and a PhD degree in health sciences and technology from MIT. He began work at Lincoln Laboratory in 2002 as a research assistant during his PhD program, supervised by Dr. Thomas F. Quatieri, and joined the staff in December 2007 following the completion of his dissertation.