Pedro A. Torres-Carrasquillo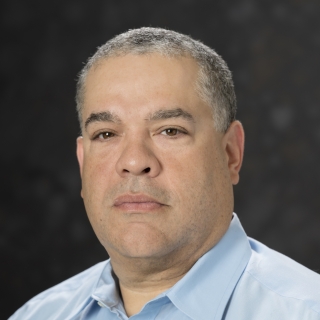 Dr. Pedro A. Torres-Carrasquillo is the assistant leader of the Artificial Intelligence Technology and Systems Group at MIT Lincoln Laboratory. He joined the group, formerly the Information Systems Technology Group, in July 2002 as a technical staff member. At Lincoln Laboratory, he has been involved in a number of areas related to information extraction from speech, including language, dialect, and speaker recognition. His current areas of interest include automatic language recognition and speaker recognition in low data conditions, focusing on forensic speaker recognition and overseeing the development of software tools for speaker recognition. Currently, he leads the video processing, speech metadata extraction, and cyber persona analysis teams, which focus on developing advanced analytics and software tools for each of these areas.
Torres-Carrasquillo was co-chair for the IEEE Odyssey 2006 Workshop in San Juan, Puerto Rico, and co-chair of the 2016 IEEE Spoken Language Technology Workshop. He frequently conducts reviews for the leading journals and conferences in the speech processing field. He is a Senior Member of the IEEE, a member of the IEEE Signal Processing Speech and Language Technical Committee, and a member of the National Institute of Standards and Technology (NIST) Organization of Scientific Area Committees for Forensic Science.
From March 1995 to June 1998, he was an instructor at the Polytechnic University of Puerto Rico, where he is still an adjunct professor. Since 2013, he has also been an adjunct professor for the University of Puerto Rico at Mayagüez.
Torres-Carrasquillo received a BS degree from the University of Puerto Rico at Mayagüez in 1992, an MS degree from Ohio State University in 1995, and a PhD degree from Michigan State University in 2002, all in electrical engineering.