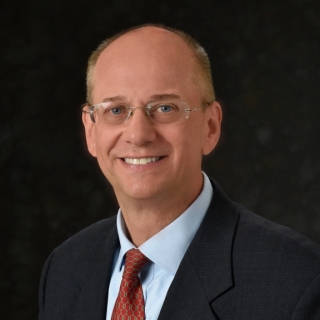 Stephen B. Rejto is the head of the Cyber Security and Information Sciences Division at MIT Lincoln Laboratory. Prior to this position, he was an assistant head of the Communication Systems and Cyber Security Division.
He oversees the division's vision, research, and prototyping efforts in cyber operations, cyber resilient systems, advanced analytics, cyber ranges, human language technology, and supercomputing.
Rejto has served in a variety of technical management positions at Lincoln Laboratory, including site director at the Reagan Test Site on Kwajalein Atoll, program manager for the national award-winning Kwajalein Modernization and Remoting Program, primary architect of the Radar Open Systems Architecture (ROSA), and lead architect and head of software for the Cobra Gemini radar. In the Communication Systems Division, he led national programs and initiatives to migrate stove-piped systems to net-centric, open architectures.
Rejto is a member of the U.S. Air Force Scientific Advisory Board and the MIT Lincoln Laboratory steering committee. In 2002, he was awarded the MIT Lincoln Laboratory Technical Excellence Award for his work on ROSA. He is a graduate of McGill University, Montreal, Canada, where he earned degrees in mathematics and computer science, and the Program for Senior Executives in National and International Security at the John F. Kennedy School of Government, Harvard University.