Title:
Assistant Division Head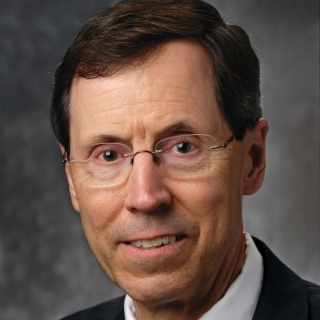 Dr. William R. Davis Jr. has served as an Assistant Head of the Engineering Division at MIT Lincoln Laboratory since 2004. In this role, he helps manage the division's hardware development activities supporting a wide range of Laboratory programs. He also has a leading role managing and upgrading the division's operations.
He joined Lincoln Laboratory in 1977 after spending four years in the U.S. Air Force developing airborne high-energy laser systems, working principally in structural dynamics and beam pointing. At the Laboratory, he continued his work in high-energy laser systems, including beam control for missile defense applications. In 1986, he was appointed Leader of the Optical Systems Engineering Group, which has developed a wide range of optical sensors for terrestrial, airborne, and space applications. Much of his focus has been on perfecting rapid prototyping techniques for airborne and space systems.
In the airborne arena, he managed the development of expendable radio frequency and infrared countermeasures for aircraft. He conducted studies on a variety of unmanned air vehicles and led the Laboratory's pioneering studies and development efforts in micro air vehicles. More recently, he worked on the development of airborne imaging laser radars. Throughout his career, he has been involved in flight testing, conducting measurements, and qualifying payloads for a variety of aircraft.
For missiles and space, he helped develop reentry decoys for ballistic missiles, and he managed several studies concerning future spacecraft and space imaging sensors. He also had a lead role in conducting independent reviews of large spacecraft systems for NASA and the European Space Agency.
Dr. Davis holds a BS degree in engineering mechanics from Lehigh University, and SM and ScD degrees in aeronautics and astronautics from MIT.