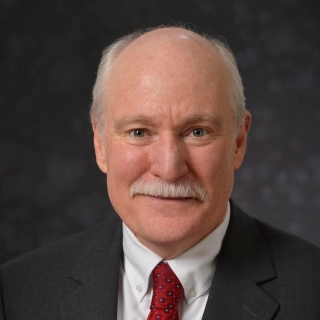 Dr. Grant H. Stokes is the head of the Space Systems and Technology Division at MIT Lincoln Laboratory. He is responsible for the Laboratory's programs in space control and electro-optical systems and technology. He supervised the demonstration and transition of the first space-based space surveillance system to U.S. Air Force operations and has initiated programs to develop next-generation technology for establishing space situational awareness. These programs include the Space Surveillance Telescope, which will provide a 3.5-meter aperture prototype ground-based space surveillance search system, and a program to upgrade the Haystack Radar to W-band operations, yielding high-resolution radar images of satellites.
Stokes served as a member of the Air Force Scientific Advisory Board (SAB). In that capacity, he was the chairman of the 2006 SAB Summer Study on Space Survivability. In addition, he chaired the 2006 Science and Technology Review of the Space Vehicles Directorate of the Air Force Research Laboratory and the 2007 review of the Air Force Office of Scientific Research. In 2008, Stokes was honored with the Air Force Meritorious Civilian Service Award for his four years of service to the Air Force SAB. In 2010, he was appointed an Institute of Electrical and Electronics Engineers fellow for his leadership in the development and implementation of advanced space search systems. He is a 2016 inductee to the National Academy of Engineering and was named a fellow of the American Institute of Aeronautics and Astronautics in 2022.
Stokes directs the development and operations of the Lincoln Near-Earth Asteroid Research program, which, as part of the NASA/Space Command partnership, has become the world's premier asteroid search capability, finding approximately 50% of the near-Earth asteroids discovered since 1998.
Stokes holds a PhD degree in physics from Princeton University and is a member of the International Astronomical Union.