Title:
Assistant Division Head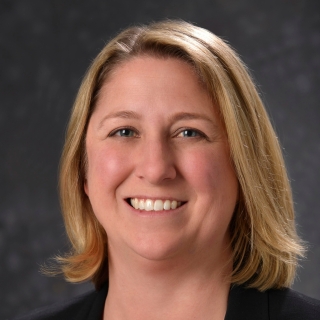 Dr. Jennifer A Watson is an assistant head of the Intelligence, Surveillance, and Reconnaissance (ISR) and Tactical Systems Division at MIT Lincoln Laboratory.
She joined the Laboratory in 1997 as an associate technical staff member in the Surveillance Techniques Group and began her career developing antenna systems for complex communication environments, with a focus on modeling, development, and field testing. Upon completing her doctoral degree in 2003, she became involved in undersea surveillance work, developing adaptive signal processing approaches for underwater acoustic systems. She combined propagation phenomenology and sensing architectures with novel signal processing techniques to develop and transition capabilities for U.S. Navy programs.
In 2008, Watson transitioned to the Airborne Radar Systems and Techniques Group and was appointed assistant leader in 2010 and leader in 2013. During this time, she led several programs focused on advanced radar and electronic warfare capabilities for ground and maritime surveillance, including adaptive detection and artificial intelligence–enabled exploitation. Under her leadership, the group developed and fielded a series of test beds, including a multichannel Airborne Radar Test Bed to support the development and prototyping of airborne ground surveillance capabilities.
Watson holds BS and MS degrees in electrical engineering from the University of Massachusetts Amherst and a PhD degree in ocean engineering from MIT. She is a member of the Institute of Electrical and Electronics Engineers Aerospace and Electronic Systems Society Radar Systems Panel.