An aircraft outfitted with an advanced open-architecture radar system provides a platform for testing new radar technology.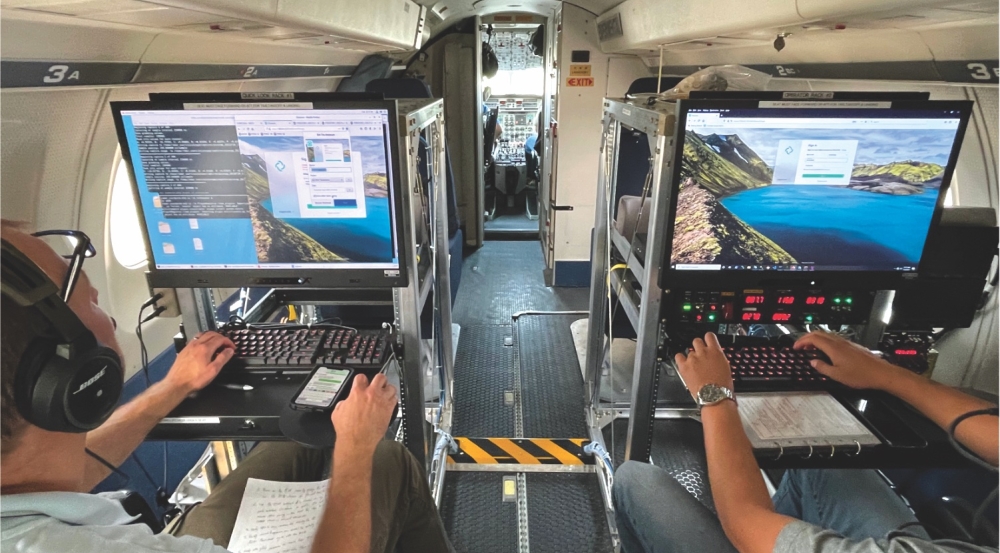 The Airborne Radar Testbed is a high-performance active electronically scanned array radar system integrated onto a Saab 340B twin-engine turboprop aircraft. In this type of radar system, radio waves can be rapidly sent out over a wide range of angles, or even multiple angles simultaneously, without mechanically rotating the antennas. The radio wave echoes are received at many locations along the antenna array, enabling more sophisticated signal processing techniques.
With the Airborne Radar Testbed, we mature innovative radio-frequency (RF) technology, prototype advanced system concepts, and demonstrate concepts of operation for intelligence, surveillance, and reconnaissance missions. With its open-architecture design and adherence to applicable Department of Defense (DoD) open standards, we can rapidly reconfigure the testbed to optimize its hardware for specific data collections and integrate additional capabilities such as optical sensors. We can also select from a wide variety of radar operating modes — including ground-moving and maritime-moving target indication to discriminate moving targets from nonmoving ones and synthetic aperture and inverse synthetic aperture to create 2D images or 3D reconstructions of objects — depending on the needs of the DoD sponsor.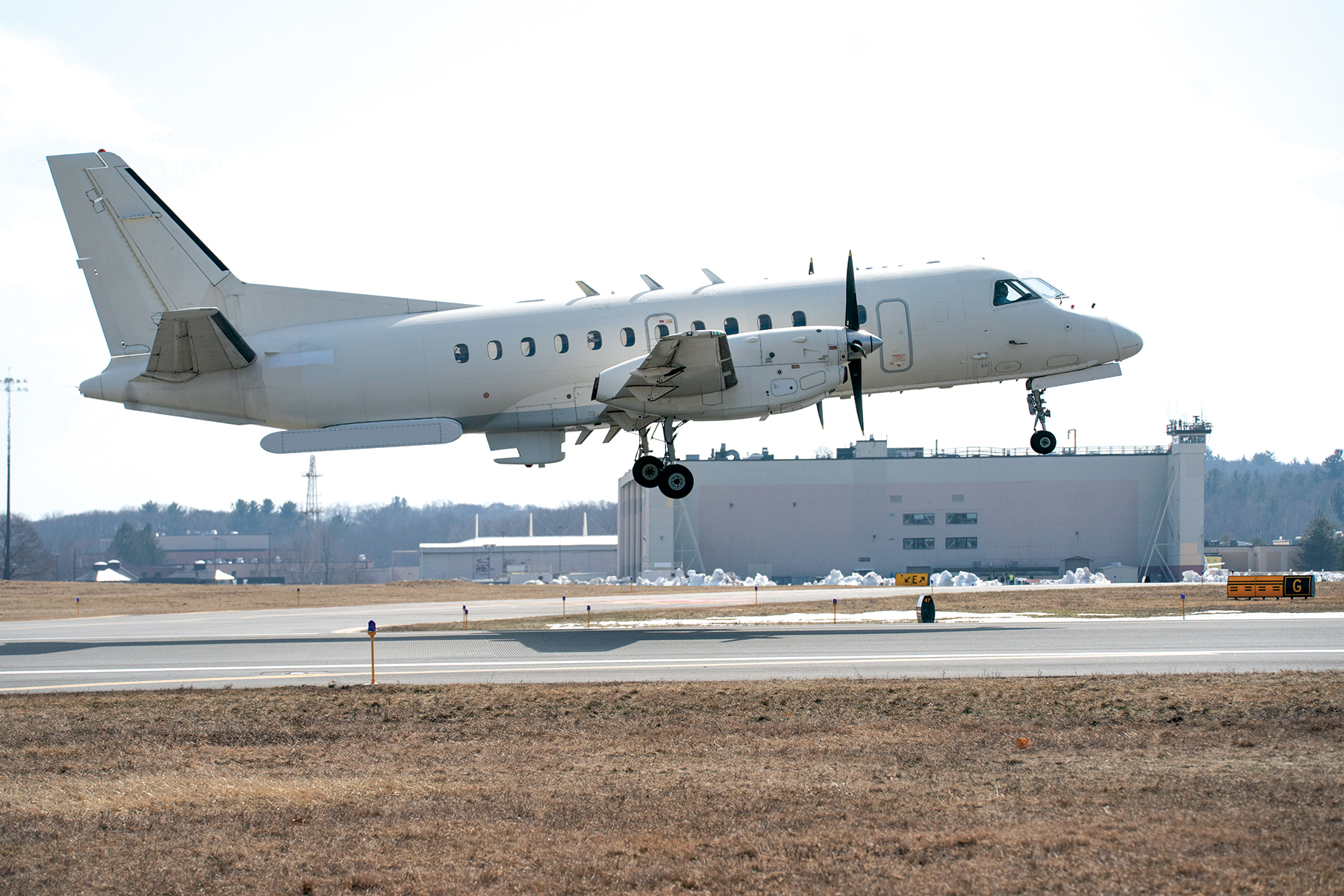 We develop and optimize radar signal processing algorithms based on post-mission playback of the raw wide-bandwidth, multiple-channel RF data collected in flight. The onboard signal processing hardware can also generate data products from the raw RF returns in real time and disseminate them to a ground station through the two tactical line-of-sight radios on the testbed. Through this communications link, scientists not onboard can remotely task the radar with collection requests and view the processed results in near real time. The unique capabilities of the testbed significantly reduce the time to transition from technology research and development to fielded capability.