Tagging Rapid Assessment Toolkit
This toolkit uses near-field communications tags to help researchers track biological samples and equipment during large, field-testing events.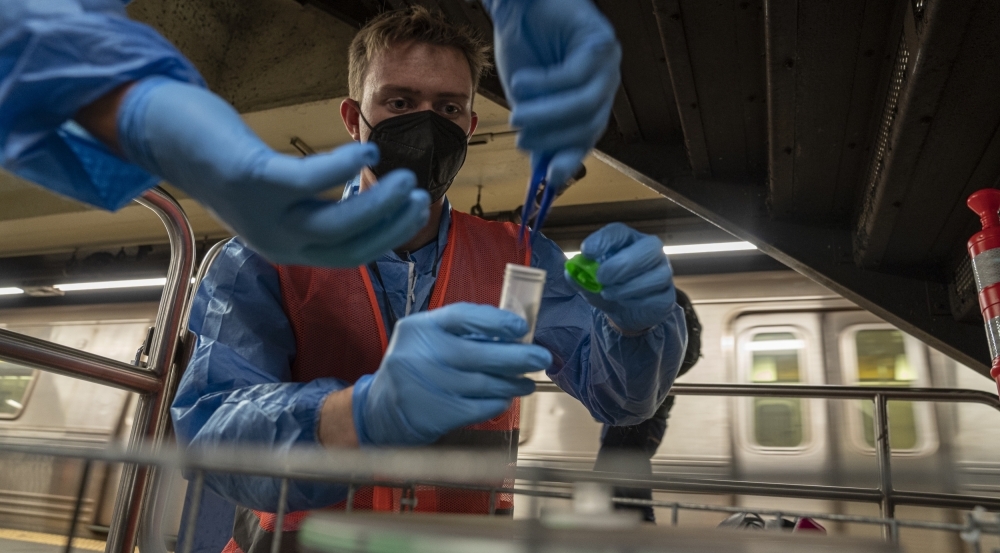 Managing and collecting biological samples during large research events often involves manually writing down sample collections and identifications, the time of collection, and the association between the samples and the equipment and locations they came from. Done manually, this process can be cumbersome and prone to error. The Tagging Rapid Assessment Toolkit (TagRat) is a mobile app that streamlines this data collection and management process. It can be used to provide itineraries to sampling teams, scout potential test sites, annotate activities, and scan barcodes to associate collected samples with locations, dates, and times. Sample data is uploaded in real time to a central server so that team progress can be observed from a command center during research events.

TagRat scans three types of barcodes — location, equipment, and samples — using near-field communications (NFC) technology. Each tag has a formattable NFC chip (type NTAG213, ISO 14443-3A) inside, programmed with one text record for the identification of the tag. When the phone's NFC sensor is close enough to communicate, TagRat parses out the text record and pushes the user into a tag management interface. Identification numbers are written on each of the tags in case manual entry is required. The app also has the ability to read QR codes.

In 2021, TagRat was used for the Urban Threat Dispersion field exercise in New York City, sponsored by the Department of Homeland Security Science and Technology Directorate. Approximately 140 personnel used the application to automate the collection of 5,000 biological samples over the course of a week.