Next-Generation Incident Command System
Emergency agencies around the world are using NICS to coordinate rapid and organized response to disasters.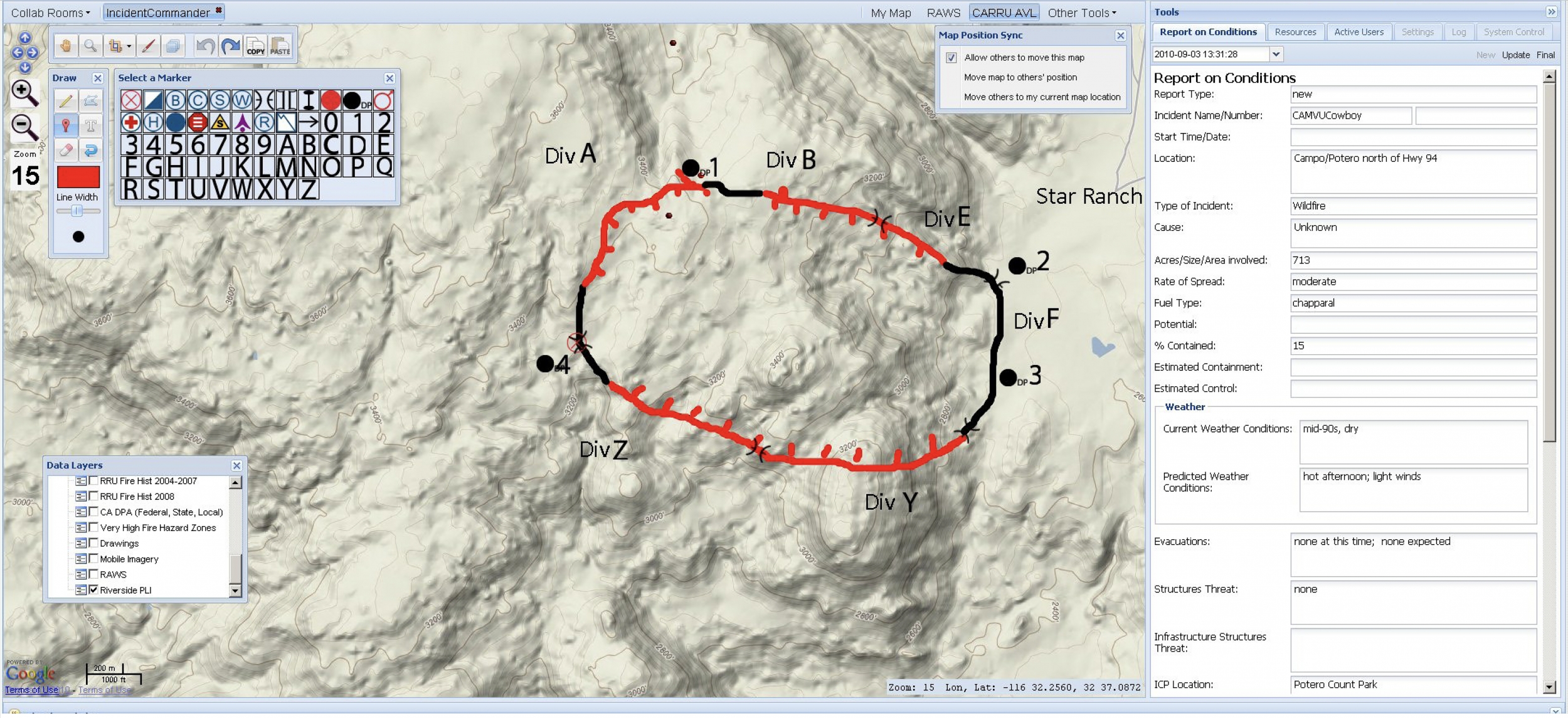 The Next-Generation Incident Command Systems (NICS) is a web-based communications platform that allows first responders and commanders to coordinate large-scale emergency responses. At the core of NICS is the incident map, which displays real-time information, such as incident perimeters, evacuation zones, weather conditions, and images from the scene. The information displayed on the map is gathered from external data sources and inputted by emergency personnel using either the web-based system or the accompanying mobile application. Each incident map is associated with collaboration rooms through which responders can chat with each other in real time. An incident in NICS can support any number of collaboration rooms, enabling many organizations and responding entities to have both visibility into the entire incident and the opportunity to focus on their own area of interest.
Sponsored by the Department of Homeland Security Science and Technology Directorate (DHS S&T), Lincoln Laboratory collaborated with the California Department of Forestry and Fire Protection to develop NICS in 2010. Since then, NICS has been used during more than 300 incidents, and more than 2,000 first responders across 250 organizations worldwide have been trained to use it. In 2016, NATO partnered with Lincoln Laboratory and DHS S&T to implement NICS in Southeast Europe. The platform is available for free on GitHub.