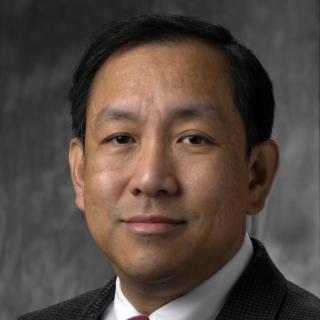 Dr. Michael Vai started his MIT Lincoln Laboratory career with the ISR and Tactical Systems Division in 1999. Since moving to the Cyber Security and Information Sciences Division in 2012, he has been applying his embedded system expertise to the development of secure and resilient computing technologies for mission assurance. Vai's fingerprints can be found on many technologies that have been successfully transferred to industry. This collection includes the SHAMROCK (Self-contained High Assurance MicRO Crypto and Key-management) processor, which won the Laboratory's Best Invention Award, and ARES (Agile Resilient Embedded Systems), which developed and demonstrated a secure and resilient computing architecture. Because of his extensive knowledge in diverse applications, Vai has served as a subject matter expert in cybersecurity for many leading-edge technology development programs, ranging from trusted and assured microelectronics to space communications.  
Vai is currently contributing to a portfolio of synergistic projects targeting next-generation systems ranging from multifunction crypto devices to attritable platforms. In one newly initiated research project, Vai is leading a team to develop and demonstrate an ESaaS (embedded security-as-a-service) technology that enables MOSA (modular open system architecture) systems to operate according to zero trust principles.  
Until July 1999, Vai was on the faculty of the Electrical and Computer Engineering Department at Northeastern University. In May 1999, the students in the Electrical and Computer Engineering Department presented him with the Outstanding Professor Award.  
Vai earned MS and PhD degrees from Michigan State University in 1985 and 1987, respectively, both in electrical engineering. Vai has worked extensively in the areas of high-performance and secure embedded computing for more than 35 years. He has published two highly regarded books and numerous technical papers in these areas.  
He is a senior member of IEEE.