Deployable In-Space Coherent Imaging Telescope
Technologies enabling the deployment of an expandable telescope from a small spacecraft could pave the way for the development of other payloads for small satellites.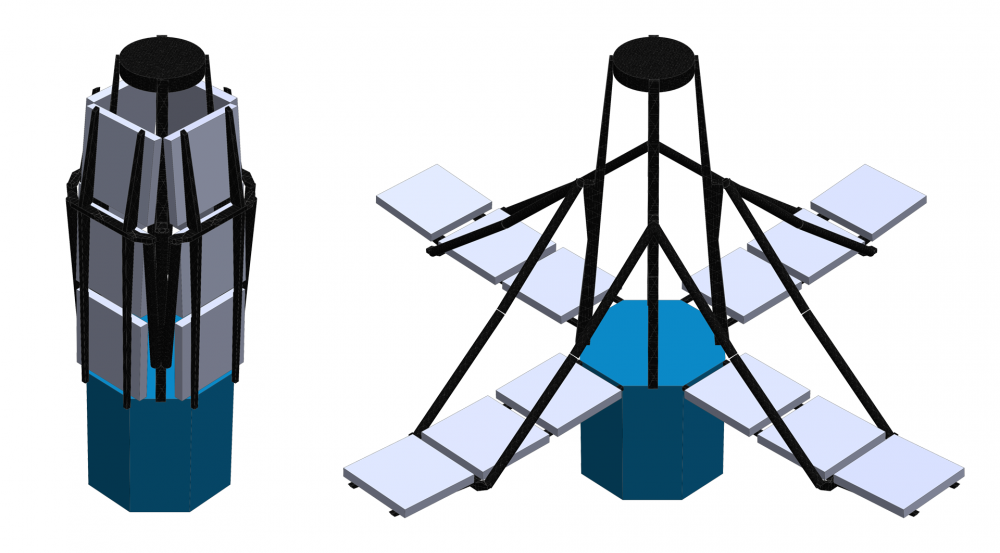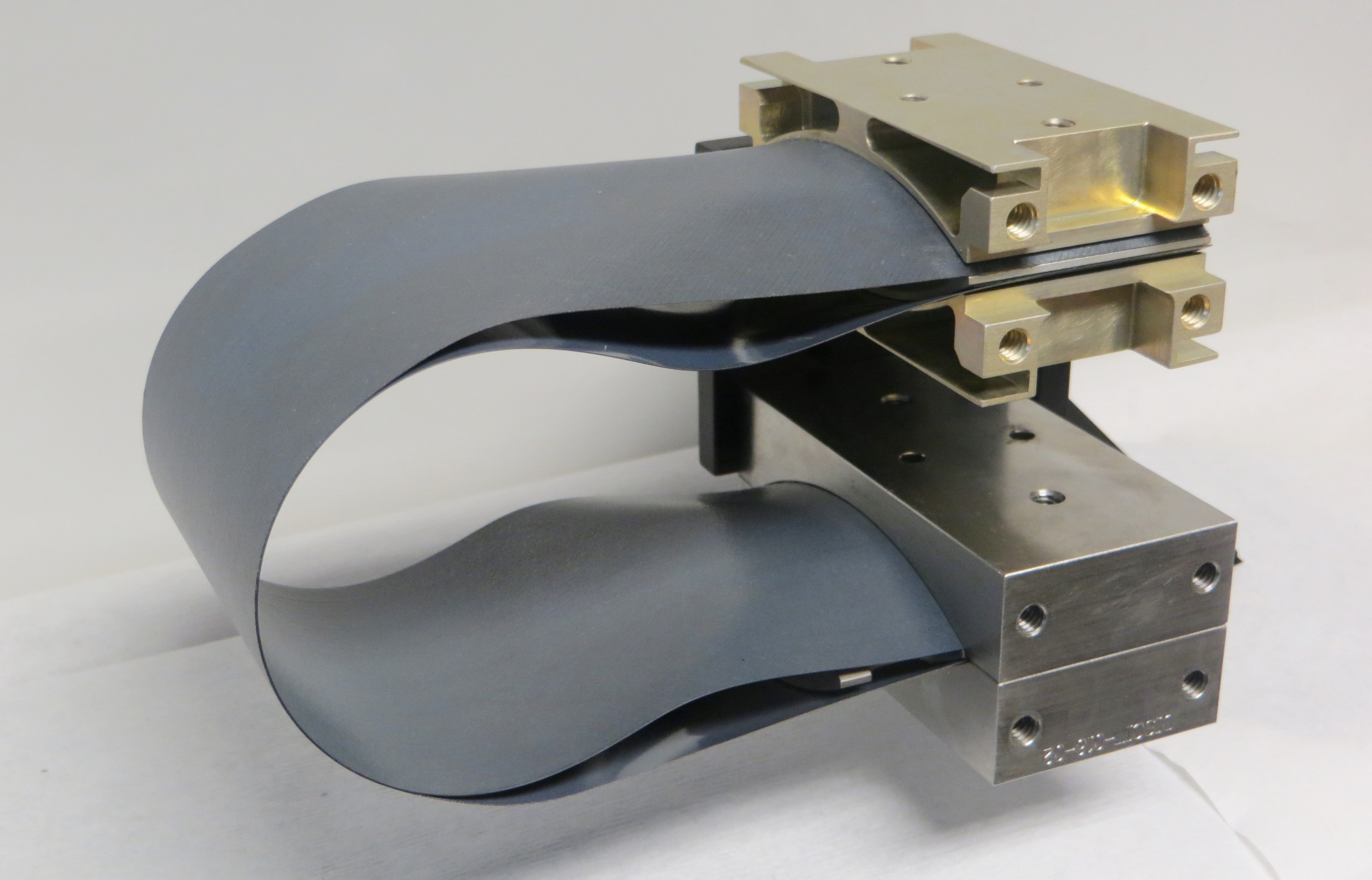 Researchers at Lincoln Laboratory are developing technologies for a sparse-aperture telescope, referred to as the Deployable In-Space Coherent Imaging Telescope (DISCIT). DISCIT, if integrated on a small satellite, could provide high-resolution images from a spacecraft that is more affordable to build than one that can carry a large telescope. Some of the technologies developed for DISCIT could also be used for creating small, lightweight satellite payloads used in other applications, such as environmental monitoring, communications, or radar.
We are leveraging recent advances in deployable structures to enable large structures to fold and to be much lighter and smaller than structures designed for earlier satellite payloads. These structures then deploy to full size after the satellite is in orbit. We are using high-strain composite (HSC) materials that allow for structural members to fold and deploy without traditional bearing hinges. Our laboratory demonstrations have shown that DISCIT can be deployed with both precise (micron) positioning and (microradian) angular repeatability, indicating that DISCIT technology may enable the integration of high-performance telescopes on small satellites.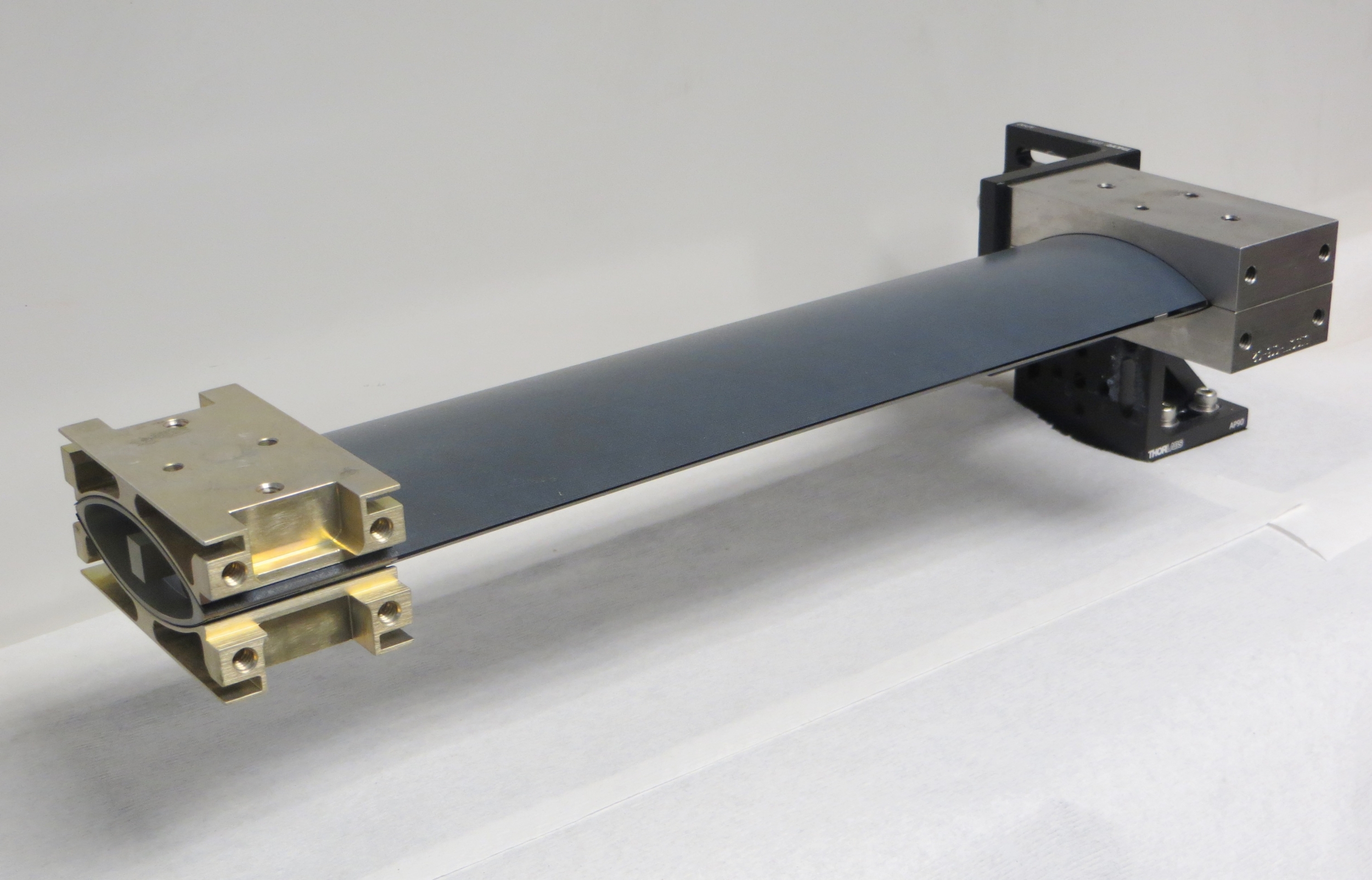 Our current work focuses on precision measurements of the deployed shape of larger structures built with many HSC hinges and on the parallel actuation of many actuators for coordinated final shape control. Another key challenge in building DISCIT is minimizing the size, weight, and power requirements of the actuators needed for the final fine phasing of the optical components.