Projects
Technologies enabling the deployment of an expandable telescope from a small spacecraft could pave the way for the development of other payloads for small satellites.
A unique curved focal surface enables a highly sensitive telescope capable of surveying broad swaths of deep space to detect the faintest objects in the night sky.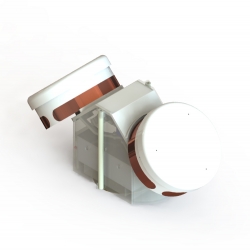 Researchers are creating a balloon-carried instrument for predicting the likelihood of lightning in a storm cloud.