Projects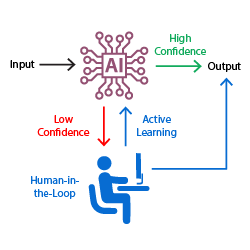 We are developing scalable tools and techniques to accelerate the design and evaluation of reliable, mission-ready artificial intelligence systems.
Teams of autonomous systems learn collaboration strategies by hypothesizing how the team would perform if one system followed alternative trajectories or was eliminated from the team.
This initiative will deliver tailored educational content to trainees to expand their basic understanding of artificial intelligence (AI) and the applications to national security missions.