Projects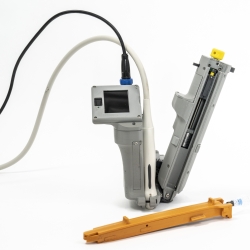 Hemorrhage causes 90% of preventable battlefield deaths. AI-GUIDE is designed to address this issue by enabling medics to catheterize a major blood vessel, through which life-saving aid can be delivered, in a pre-hospital setting.
A wireless, ingestible device monitors heart and breathing rates by listening to the body's sounds and senses core temperature, all from within the gastrointestinal tract.
New sensors that gather data on a soldier's physiological state can help prevent heat-related injuries.